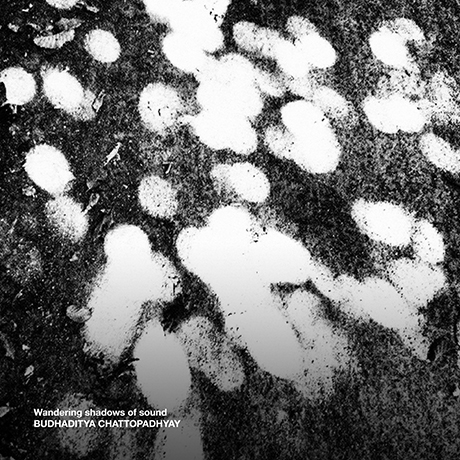 Wandering shadows of sound
BUDHADITYA CHATTOPADHYAY
IHab116
This is a compilation from the ongoing project 'Situations and Circumstances' as a series of field recordings that are made public in this release intending to be available for free download and potential reuse in new works of other artists. Open to multiple interpretations and multilevel dissemination, this release can be treated as a repository of source materials that can be bent and remixed and/or recombined into new sound pieces at any time and whenever desired by any user/listener/artist who downloads or streams these auditory fragments.
Conversely, by the logic of dissemination under a title, this release can also be considered
a complete and autonomous work in itself.

The discourse on field recording as an artistic practice accommodates a larger debate on whether any field recording in its presentation and/or release as a composition should be processed or kept in its raw form. This debate is subject-specific and remains largely unresolved. Many listeners and artists alike tend not to appreciate works that are processed
into what is usually called 'composition using field recording'. On the other hand, the deliberate choice of the medium and methodology of particular recordings may contribute to a perceived compositional structure without the need for processing. Needless to say, this choice of preserving the rawness of sound materials for the potential listener's interpretation essentially arises from a sense of purity in listening culture. Without taking part in this debate, I would like to confess that these fragmentary field recordings — among many others on my hard drive — are now orphan sounds; I do not have any metadata that would give clues as to their origins, neither have I any relevant documentation that can shed light on the exact time and in which exact location they were recorded. Therefore, these pieces can be considered as nameless, placeless and faceless sense data, apparently mysterious due to their lack of sitely information. In this state of affair, I have made these field recordings freely available for whatever purpose they may serve, hoping that, their blurred knowledge-structure and shadowy objecthood may contribute to the notion of 'object-disoriented sounds' that I have been developing
(Chattopadhyay 2014, 2016)

To cater to those ends, what is more suitable than making these recordings available on a leading net label focused on field recording-based works?
| | | | | |
| --- | --- | --- | --- | --- |
| 00. | Complete package (Artwork + Mp3 Sound files) | (ZIP) | 120Mb | DOWNLOAD |
| | | | | |
| --- | --- | --- | --- | --- |
| 00. | Complete package (Artwork + FLAC Sound files) | (ZIP) | 226Mb | DOWNLOAD |
COPYLEFT:

artwork/cover design:
©2016 N/A
©2016 David Vélez
music:
©2016 Budhaditya Chattopadhyay
©2016 Impulsive Habitat

This work is licensed under a BY-NC-SA 3.0
Creative Commons License.

---
HOW TO DOWNLOAD MUSIC TRACKS:
- right click the individual links to the files;
- choose 'save as' and point it to the place of your preference (eg: your 'desktop');
- single click usually works, too.
---
HOW TO PLAY MUSIC TRACKS:
- choose an appropriate mp3/flac player (we recommend Winamp) and install it on your system;
- usually, you double click the music files to play them, but you might want to follow the program's specific instructions.